Get to know your customers
Create unified customer profiles based on all stages of the customer journey. Gather and consolidate diverse high-volume data, such as demographics, transactions, campaign interactions, online behavior and more, into a single customer view.
Increase engagement
Target the right customer with the right message at the right time via personalized campaigns. Choose the best channel - email, text message, push notification & Chat Bot - craft your campaign and gain insights into its effectiveness via detailed reports.
Effectively Reward your Customers
Establish loyalty with your customers by giving them a reason to become repeated buyers. Recognize their true needs and award them not only for purchases made in-store and online, but also for special events & actions during the customer journey. Achieve your revenue goals and maximize customer satisfaction while minimizing marketing investment, under a single platform.
Predict Shopping Behavioral Patterns
Reach customers at the right moment. Project and forecast future shopping behaviors via lead scoring. Increase effectiveness of your marketing campaigns and expand your business horizons rather than just mapping the world you operate in.
What this includes
Loyalty
Create customised programs to reward and retain customers with innovative and hassle-free loyalty.
Campaigns
Stay connected with customers to bring them back via custom and automated e-mail or SMS
Promotions
Acquire new customers through our network and offer sample products or services to them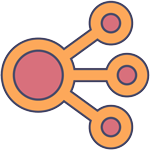 Referrals
Automatically get new customers from your loyal customers for boosting business referrals can help
Insights
Learn customer behaviour by viewing how they engage with your rewards programs & what brings them back
Feedback
Gain valuable insights from your loyal customers delivered directly to you
Partnerships
Build private networks and leverage partner business's customer pools to acquire new customers
Social Loyalty
Reward your customers for social actions they take on digital platforms.
We help all kinds of businesses